Invalid date
Cadillac Escalade Super Stretch Limousine: the epitome of luxury
Limousine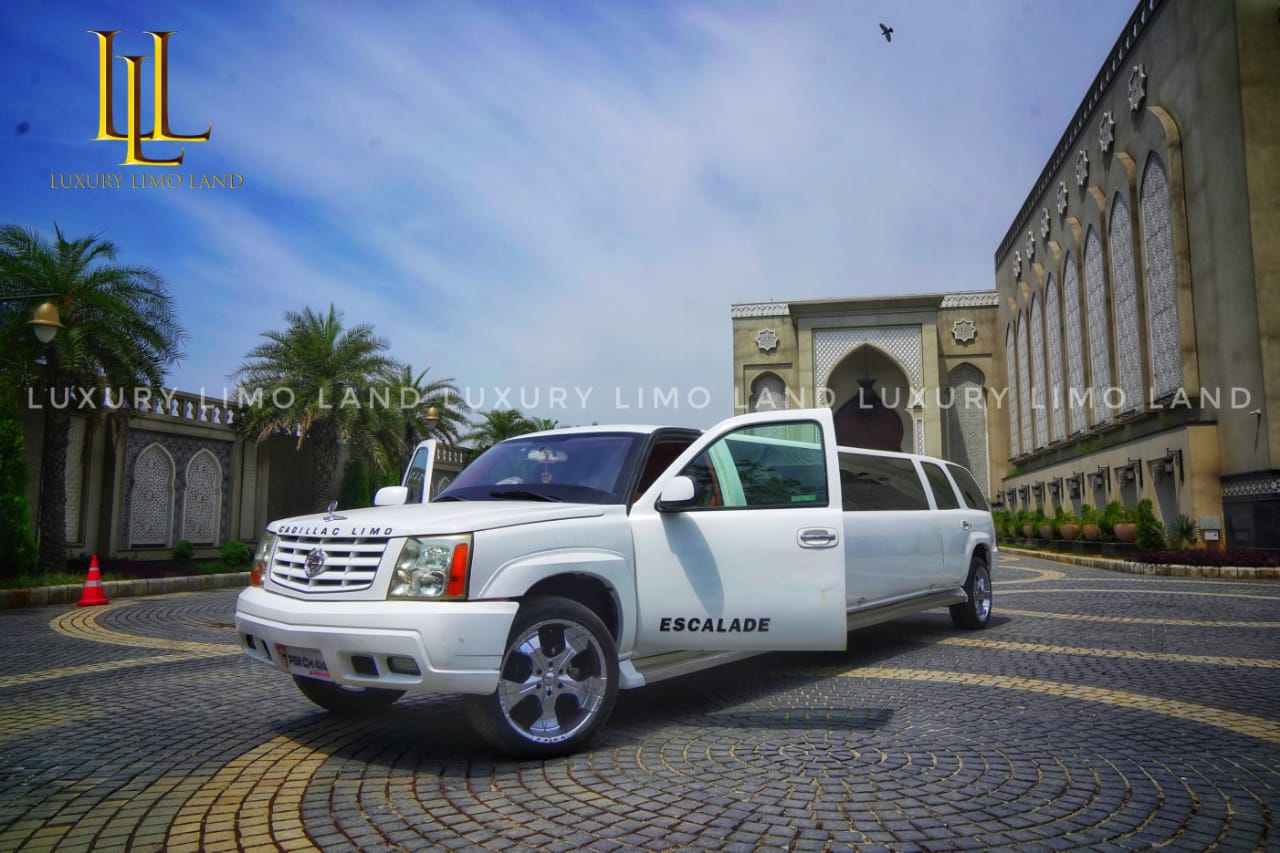 Luxury Limo Land provides the best wedding car service in Punjab. Area such as Jalandhar, Ludhiana, Amritsar, and covers all state of Punjab. We provide seamless online booking from anywhere from the world. NRI's can book our luxury vehicles from Australia, New Zealand, Canada and the United States of America with just a few clicks or using our hassle-free customer care service.
Luxury Limo Land offers you to ride like a king with all the important people in grand luxury The Cadillac Escalade on your wedding day. Cadillac Escalade has plenty of headroom, Leather seats, tinted windows. It is equipped with the best interior in the car world. It comes with a surrounded sound system with multiple subwoofers. Connect your devices wirelessly with Bluetooth connection and party hard with the immense floor under your feet while cruising through the city fast and royally. This grand glorious vehicle houses up to 20 passengers and up to 5 items of luggage. Arrive at your wedding destination in glorious style. Sparkle your event with The Cadillac Escalade Limousine. Cadillac epitomizes luxury. This car is not for the kings or queens but for emperors and empresses. Disco floor design adds more fun to your special event. Our top model has the laser and disco show inside.
Very nicely designed bar areas and ice chests will keep your Beverages cold.
Main features include: Leather seats Tinted windows Plenty of headroom Surround sound system with multiple subwoofers Bluetooth connection Water, ice, glassware Flat-screen TV's Fiberoptic ceiling
Contact us today: For more information about Chrysler 300 please feel free to call our office and speak to our customer service representative.