Invalid date
Chrysler 300 - the grand vehicle!!
CHRYSLER 300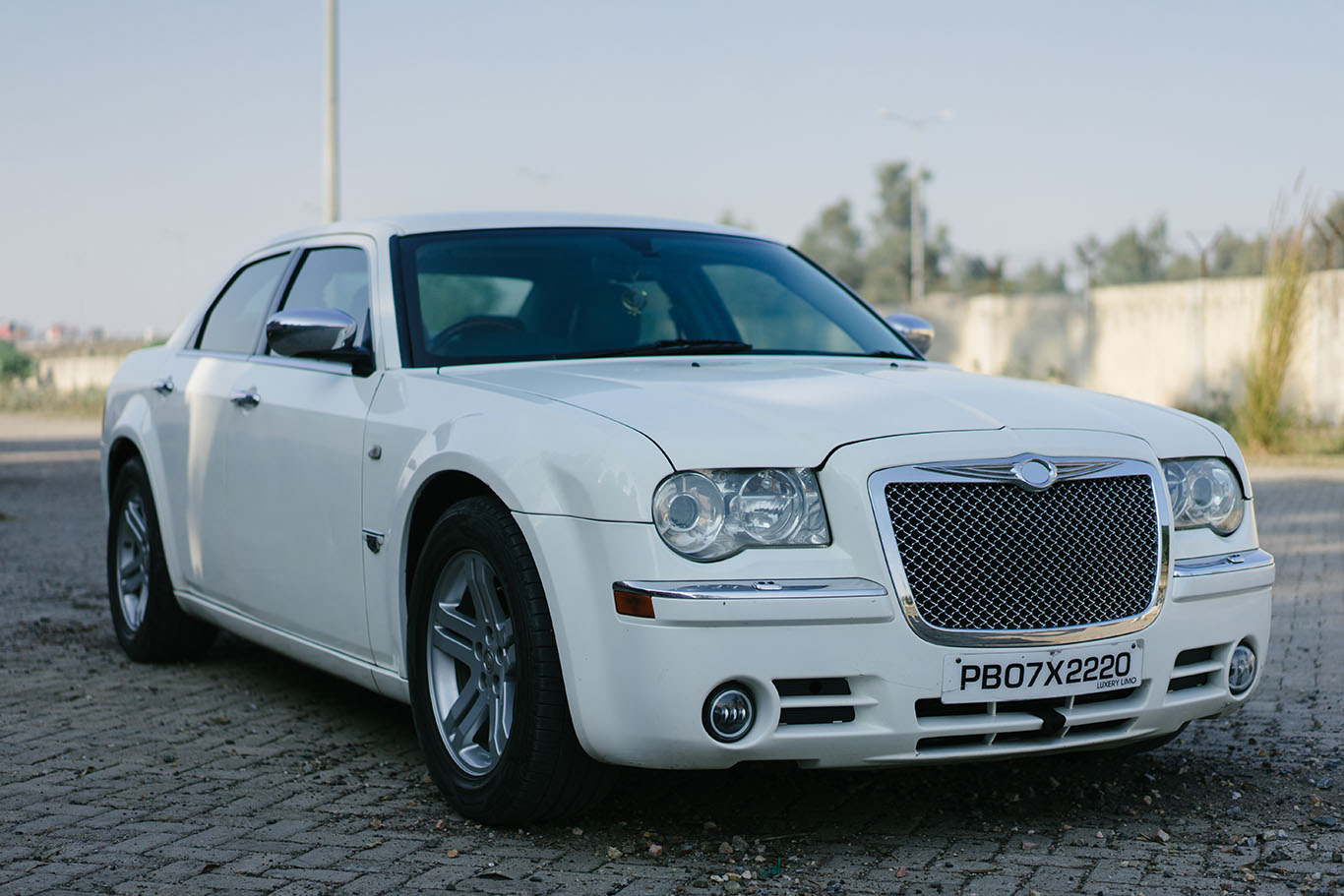 The Chrysler 300 is the grand vehicle available at Luxury Limo Land for marriage, doli, events, photoshoots, birthday parties, etc. Our Chrysler 300 is available for the best day of your life. Chrysler 300 is handcrafted for luxury and beauty with breathtaking power and performance. These characteristics provide an exhilarating driving experience.
The Chrysler 300 is the ultimate wedding car. Luxury Limo Land's Chrysler 300 is equipped with the latest technology throughput. Our Chrysler 300 is designed with the passenger in mind with superior craftsmanship. Separate air conditioning controls are fitted in the rear to allow you to relax in the conditions of your choice. Our chauffeur-driven Chrysler 300 will be decorated with color-coordinated ribbon and bows of your choice, and a red carpet for photos will be provided.
Chrysler 300 is absolutely a modern wedding car, which will make your auspicious day memorable. This car seat up to 4 Passengers Spacious luxury interior with a smoothly curved body. Modern White Chrysler 300 is part of the largest fleet from the Chrysler.
Chrysler 300 is built for design and quality hiring it will certainly boost your wedding. We at Luxury Limo Land make sure that our clients get the best service from us.
Contact us today: For more information about Chrysler 300 please feel free to call our office and speak to our customer service representative.