Invalid date
G-WAGON The luxurious vehicle as your wedding car
Marcedez Benz - G-Wagon Second Generation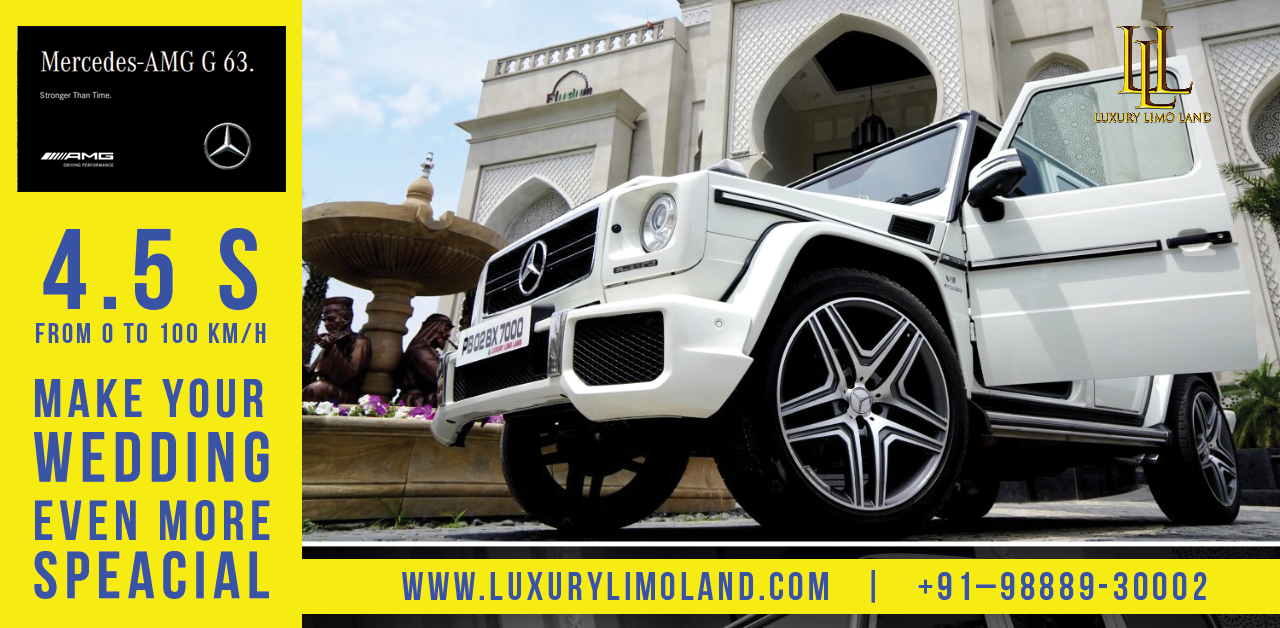 **
##G-WAGON
**
If you want to make your wedding, classy type G-Wagon will definitely give your wedding a swanky and sleek look. G-Wagon gets all hype in the world and deservedly so. Mercedes G Wagon Car is an extremely high standard of a luxury vehicle. The second-generation Mercedez - Benz "G" class is available with Luxury Limo Land, straight from Germany. G-Wagon is perfectly suitable for any auspicious event. It is the perfect combination of beauty, luxury, and ruggedness. This car is wider, heavier, larger and iconic, it has a warrior look amazingly built to suit your strong and rugged personality. Luxury Limo land owns the top model of G-Wagon in Punjab.
Give your wedding ring ceremony or any other auspicious event a touch of greatness and royalty that would make it memorable. Luxury Limo Land has the latest model of G-Wagon In order to serve your appetite for making your wedding royal.
Inside of the car is a modern dashboard with a new well-designed instrument console and center console.
G-Wagon is built for design and quality hiring it will certainly boost your wedding. We at Luxury Limo Land make sure that our clients get the best service from us. If you hire our G-Wagon these are the services we will provide:
Mercedez Benz second-generation - G-Wagon The timely arrival of the car Assurety of vehicle's cleanliness and maintenance Any car decoration of your choice Professional Drivers Free cancelation service 24/7 customer support
Contact us today: For more information about G-Wagon please feel free to call our office and speak to our customer service representative.